Milk
There is milk and Milk. There is raw milk boasting pure and wholesome aromas reminiscent of the stable, the animal, hay, pasture lands, flowers and herbs. Then there is sterile milk, long-life UHT (Ultra High Temperature) which is subjected for a few seconds to a temperature between 140-145°C for a shelf life that goes from 3 to 5 months. But this procedure affects the bouquet of aromas and nutritional properties of the milk. And there is pasteurized milk–among which the worthy of mention particular yellow milk of the Guernsey breed cows–which can be fresh or High Quality depending on the amount of whey proteins it contains, which in the latter must exceed 15%. The important thing is to be informed of these differences and choose with awareness, but also carefully read the label that, thanks to decree 15/2017 of the Ministry of Agriculture in implementation of EU regulation 1169/2011, must contain the indication of origin of the milk. Once purchased, milk also becomes an indispensable ingredient for many recipes, be they sweet or savory. Here are four recipes from the world that have milk playing the starring role.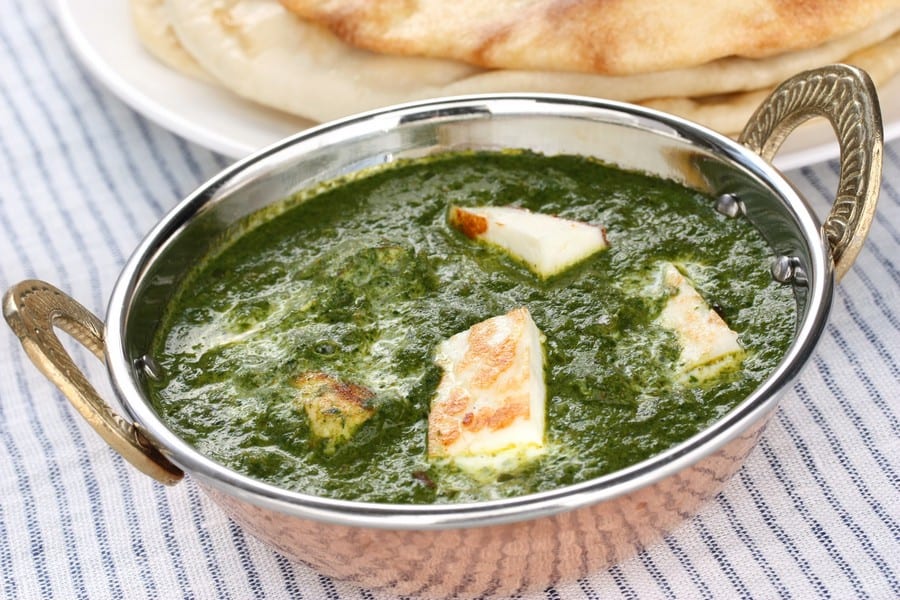 Palak paneer
Before you start, consider that you will need paneer as an ingredient for this recipe: a typical Indian cheese that you can prepare at home with milk and lemon: just heat the milk to a boil and then pour a mixture of water and lemon. When the milk is completely curdled, the compound must be filtered, excess liquid must be squeezed out and the mass compressed by placing it under a weight for several hours. Voilà paneer!
Ingredients
500 g spinach
200 g paneer, cubed
2 tbsp. Extra-virgin olive oil
Cumin seeds
2 bay leaves
Fresh ginger, grated
4 garlic cloves, minced
Green chilli pepper
2 onions, minced
2 tomatoes, cubed
1 cup of yogurt
Spices (1 tsp. each): powdered turmeric, coriander, cumin, red chilli pepper, nutmeg
Milk
Salt and sugar to taste.
Heat oil in a pan, add cumin seeds, bay leaves, ginger, minced garlic and green chilli. Mix well ad add the onion, when translucent, fold in the tomatoes and cook for 15 minutes. Turn off the heat and let the sauce cool in the pan, once cool, add the yogurt. Add the spices and place the pan back on the burner, mixing well to obtain a thick paste. Add the spinach and wilt them in the pan. Remove from the stove, season to taste and add milk. Stir and add the cubed paneer before serving.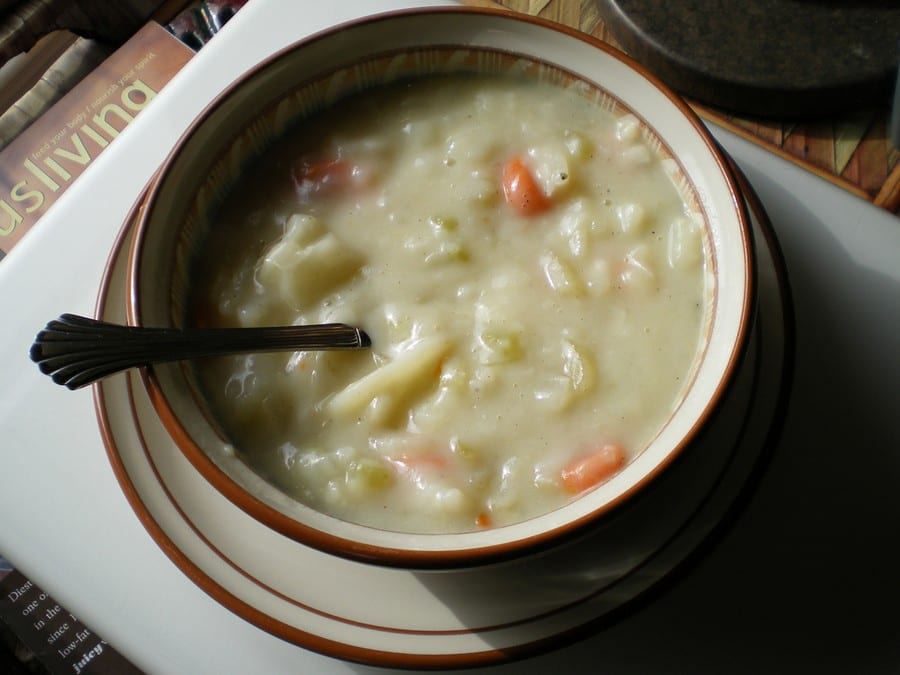 Russian milk soup
In Russia (as in many other Eastern European countries), milk soup is the basis for more substantial soups made with vegetables, pasta, rice or eggs. Here we're presenting a version made with potatoes, turnips and onions.
Ingredients
2 potatoes
2 turnips
2 onions
2 cups of milk
Water
Corn flour
Salt and pepper to taste
Coarsely chop the vegetables, cover with water and cook until tender. Add salt, pour in the milk and bring to a boil. Remove the vegetables and continue cooking, thickening with corn flour. Serve the soup with the vegetables.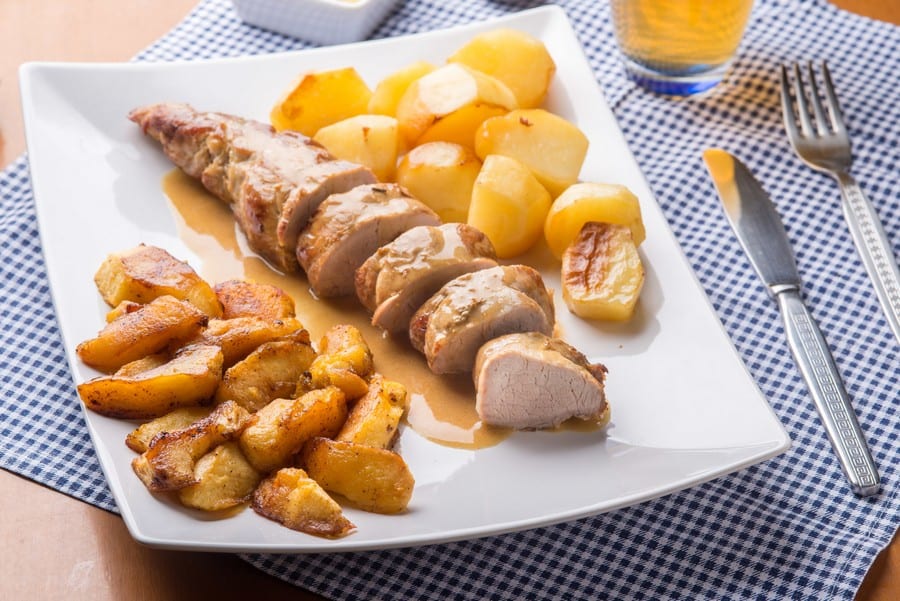 Roast pork with milk
Ingredients
1 kg boneless pork roast
1 l milk
30 g butter
1 tbsp. extra-virgin olive oil
Flour for dredging
Salt and pepper to taste
Tie the roast to maintain its shape, and dredge in flour. Heat oil and butter in a casserole and brown the meat in it evenly on all sides. Season with salt and pepper and cover with milk. Cover the pot, reduce the heat and let the meat cook for an hour and a half, turning the meat often. When the milk has turned into a thick sauce, remove the roast and let it cool before carving thin slices. Heat the sauce and pour it over the sliced meat. Pair the dish with butter spinach and mashed potatoes.
Dulce de leche
Ingredients
1 l whole milk
1 vanilla bean
1 baking soda
300 g sugar
In a saucepan add milk, vanilla seeds, sugar and a pinch of baking soda. Mix with a wire whisk and cook for 2 hours. Remove from the stove, pour in a shallow container to halt the cooking, chill and enjoy!