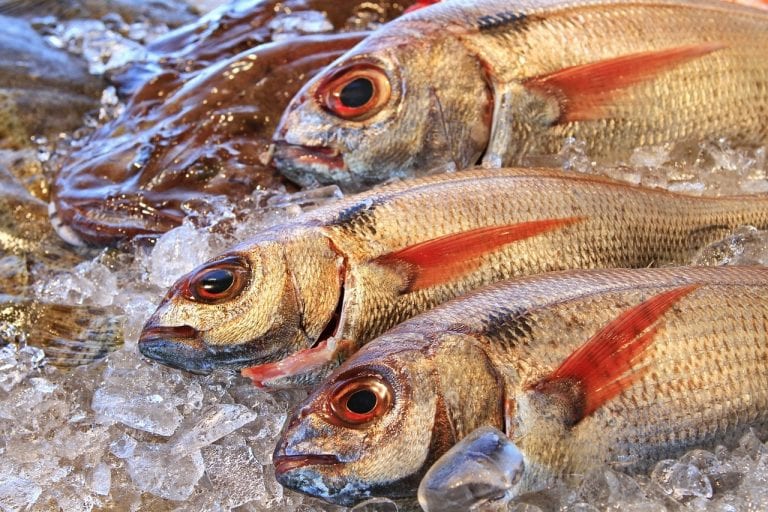 The launch of a platform dedicated to operators in the fishing industry, restaurateurs and consumers will foster the trade of fisheries and aquaculture products. Enter the newest online project "Mercato Telematico del pesce."
Today's fisheries market
We're always talking about freshness, flavour, cooking methods and pairings, but we often forget that fish we eat is the result of a supply chain among the world's most traceable (perhaps too much, according to many critics of the bureaucracy), which has a history as old as its need to look to the future. From the sea to the auctions, from market to table, fishing is under a constant magnifying lens, both as far as legislation and as far as an economic and cultural point of view. From fish-based restaurant chains to precision aquaculture, from recreational fishing apps to fishing tourism, the fishing world is undergoing a true revolution. There are many innovations developed by companies, as well as functional projects created to further promote the fish market. This takes place in new, different, modern ways, employing the latest technologies, including the World Wide Web. It is precisely on the web that the latest idea is developed – still in an experimental phase – and aimed at fishermen, industries and consumers.
The project
This is a virtual market that's open to everyone, easy to use, secure and transparent. Ittico, Mercato Telematico Sperimentale proposes to become a platform created with the intention of giving the opportunity to all operators in the sector to sell their goods. But not only that: the market is also open to restaurateurs and consumers, who can buy and bargain prices for fishery products. And it does not end here: aquaculture products will also be present. This is an increasingly widespread practice also in Italy. This is an innovative project, designed to develop new business opportunities, and implemented by BMTI, Borsa Merci Telematica Italiana, a regulated e-market for agricultural, agro-energy, agri-food, fish and logistic services, which is an initiative promoted by the Ministry of Agricultural, Food and Forestry Policies.
Key word: transparency
All negotiations take place under the control of the National Deputation, precisely to ensure transparency for consumers and producers in regulated context. In addition, Ittico allows operators to make the best use of their goods by clearly indicating in great detail all the characteristics of the products, from the origin to the fishing date, in addition to various certifications. Operators can furthermore take advantage on request of the "Secure online market service", a system designed to ensure contracts against the risk of insolvency.
How it works
Specifically, how does the platform work? Registration and use are free of charge, and access is open to all. There are three main sections: negotiations, reservations, showcase. In the first it's possible to enter sale orders and purchase, and conclude contracts online. In the second section, fish sellers can create their own price list, while buyers and consumers can order the fish they are interested in. Lastly, the showcase section allows companies that request it, to promote their business by entering company references and contacts and also descriptive texts, photos and videos.
by Michela Becchi
translated by Eleonora Baldwin