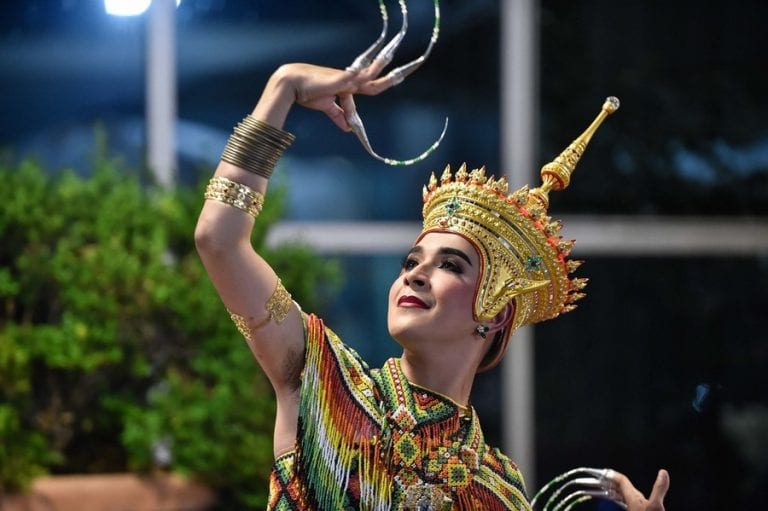 An evening of discovery of the Thai gastronomic culture in the year of the 150th anniversary of diplomatic relations between Italy and Thailand. Here's what happened at Città del Gusto in Rome and all the colors of the Thai Experience.
2018 establishes 150 years of diplomatic relations between Italy and Thailand. To celebrate this anniversary, the year will be marked by over 50 events dedicated to Thai culture: a rich calendar of events involving institutions, theaters, galleries, commercial spaces of the main Italian cities, between opera nights, art exhibitions, in-depth studies on design, literature, fashion––all speaking the language of Bangkok.
And precisely as a tribute to the friendship between the two countries, also at Città del Gusto in Rome, Wednesday, May 9, became spokesperson of the incredible gastronomic wealth of Thailand, recently emerged among the world reference among food destinations.
The Thai Experience evening, in collaboration with Dusit Thani College in Bangkok, guided festival guests in the discovery of traditional Thai cuisine: cooking classes in the classroom and tastings prepared under the guidance of chef Akkapol Boonchauychoo, Mr. Satit Muangsomboon andMr. Nikorn Suwannacho. At the end of the evening guests were graced by the performance of dancers of the Thai Ministry of Culture.
Photos by Fabrizio Perilli

Folder Gallery Error: Unable to find the directory wp-content/uploads/jgallery_folder/thai experience.