Top Italian Restaurants guide by Gambero Rosso, online from the end of october 2017, is a new collection of all the best Italian restaurants abroad, from New York to Seoul. More than 370 addresses with great menus based on fresh top quality ingredients. From traditional trattorias to modern fine dining places, Gambero Rosso has rewarded the best culinary spots for foodies around the world. Looking for a real Italian meal in São Paulo? Here are 9 great addresses in the Brasilian city.
Brace 1 forchetta
Av. Presidente Juscelino Kubitscheck 1489 (Eataly) - St. Paul
Average Price: R$ 50
This is Eataly São Paulo's main restaurant. As the name suggests, the cuisine focuses on the grill. Dish interpretations are carried out with mastery and delight by the fine chef of Japanese origin Ligia Karazawa. The lei motif is therefore a quality product whose flavours are exalted by the fire grilling. The bread is baked daily in the wood-fired oven, the pasta dishes feature both dry and fresh types, like the bucatini with sausage, radicchio and sangiovese with a clear call to Tuscany; or the seafood lasagna that's equally baked in the wood-burning oven. Among entrées the best seller is the grilled octopus with potatoes and pumpkin, alongside the seared tuna. Of course, grilled meats are great, such as asado de tira or a super strip loin of black angus. The wine list revolves around the shelf references from Eataly.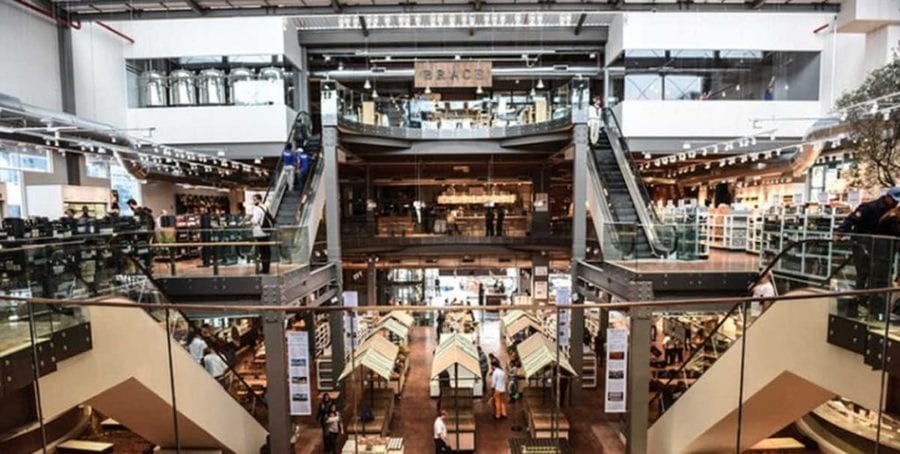 Fasano 2 forchette
Rua Vitòrio Fasano, 88 - St. Paul
+55 1138964335www.fasano.com.br
Average Price: R$ 350
If you are looking for an evening of luxury, tradition and history of Italian cuisine in Brazil, the Fasano restaurant is the place for you. The Fasano family moved to Brazil in the early 1900s and immediately began to build its gastronomic empire made today of many restaurants located between São Paulo and Rio, as well as a number of splendid hotels. The cuisine at Fasano is classic, an Italian cookery that over time has obviously been adapted, and that today is under the command of Luca Gozzani, who brings modernity and freshness to the menu. The dishes that deserve attention are the carpaccio of calf's tongue as well as the scallop carpaccio. Excellent fresh stuffed pastas and risottos, in season do not miss the one with Alba white truffle. The meat entrees include stuffed rabbit and guinea fowl, all performed with elegance and an eye to tradition. The huge cellar is under the command of the best sommelier in the country, Manoel Beato, who besides being a great connoisseur of Italian and French bottles is also a seasoned Maitre D '.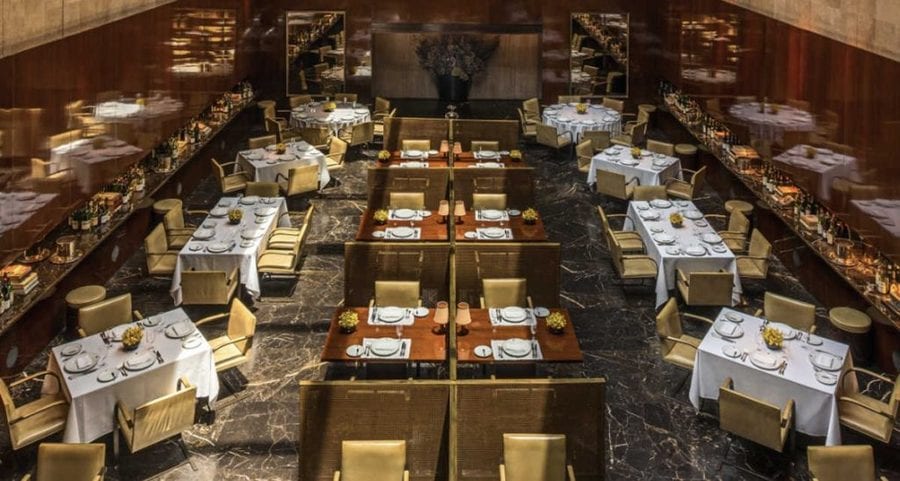 Nino Cucina 2 gamberi
R. Jerônimo da Veiga, 30 - Jardim Europa, - St. Paul
+55 1133686863www.ninocucina.com.br
Average price: R$ 90
Before finally opening the doors of his restaurant, Rodolfo De Santis – an Italian native of Puglia - has cooked here and there in the Brazilian capital. We remember his city debut at Biondi, but above all his time at Tappo, where he brought a beautiful breath of newness in what was at the time the small temple of Italian gourmet. The same breath was continued seamlessly at Nino Cucina. Traditional dishes are revised in modern key in both presentation and precision of flavors. Focus is on dry pasta with classic musts such as amatriciana, cacio e pepe with lobster, and also the beetroot tartare served with goat cheese, or the raw tuna with burrata, which remind us that Rodolfo has both a hand and a head for contemporary dishes.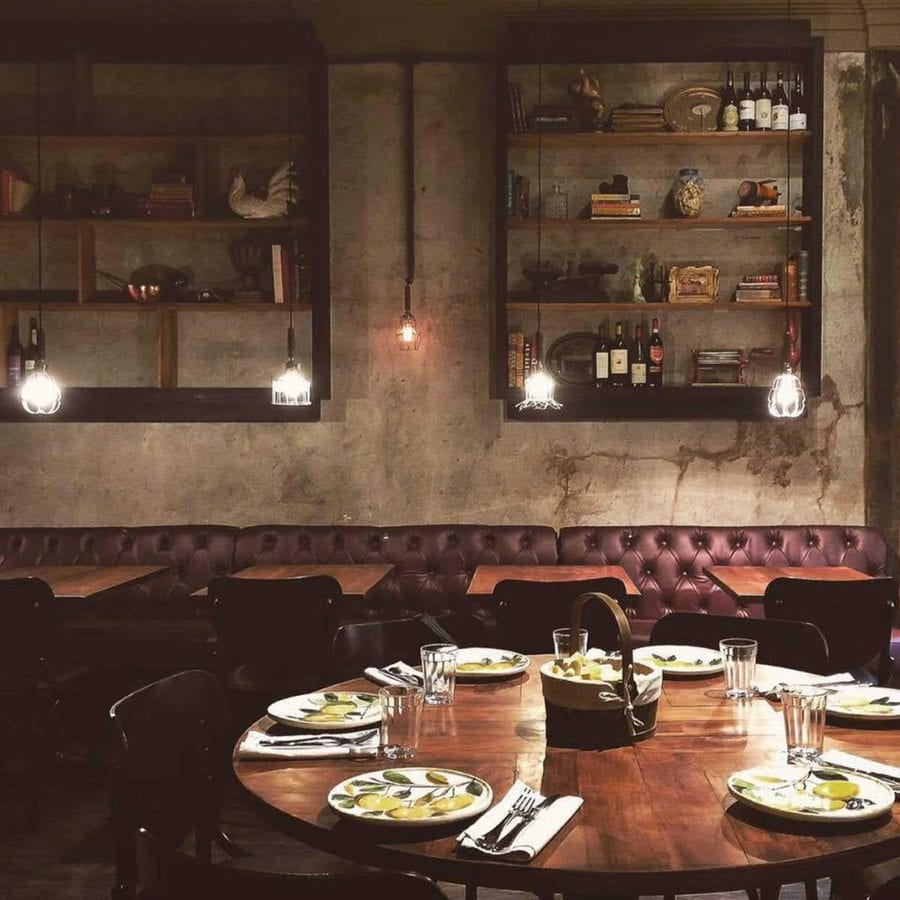 Osteria del Pettirosso 3 gamberi
Alameda Lorena, 2155 - St. Paul
+55 1130625338www.pettirosso.com.br
Average Price: R$ 160
The Renzetti's restaurant began a few years ago with the goal of replicating the vibe and offer of a classic Roman trattoria. Marco is the owner along with his wife and chef and is 100% certified Roman. The ambiance is casual and in the kitchen the dishes prepared are traditional. With the passage of time, thanks to a journey of continuous research and updating through travel and relationships with the wine and food world, the osteria's offer has grown to include the most refined dishes alongside classic and well executed Roman pastas. Marco's carbonara is a must in the city, just like his cacio e pepe, as well as other Roman preparations. Nowadays food lovers flock here for the raw meat served with dehydrated kale, or for the seafood spaghetti that are simple and precise without the usual bisques that are so loved by many restaurants in the area. We appreciated the duck breast and the tasty calf's tongue in sweet-sour sauce. The wine list improves seasonally with particular attention to small boutique and natural producers.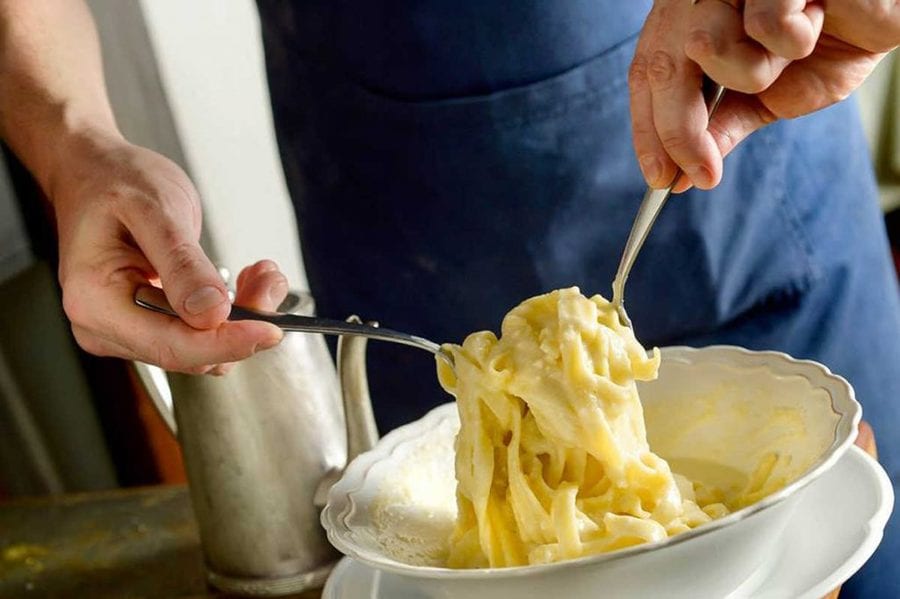 Pizzaria Speranza 1 spicchio
R. Treze de Maio, 1004 - St. Paul
+55 1132888502www.pizzaria.com.br
Average Price: R$ 50
Classic pizzeria in the Bixiga neighborhood. Try scoring a table here at 8 p.m. on a Sunday and you'll understand why this is the number one pizzeria in Brazil. Variations on excellent flying squid dishes to start, and traditional pizzas cooked in the wood-burning oven, such as pizza Margherita, Napoli and Marinara, plus excellent calzones. Finally, the buckwheat pastiera, prepared according to an original recipe from 1958, is baked here every day. For refreshments, there's wine and some simple local beer.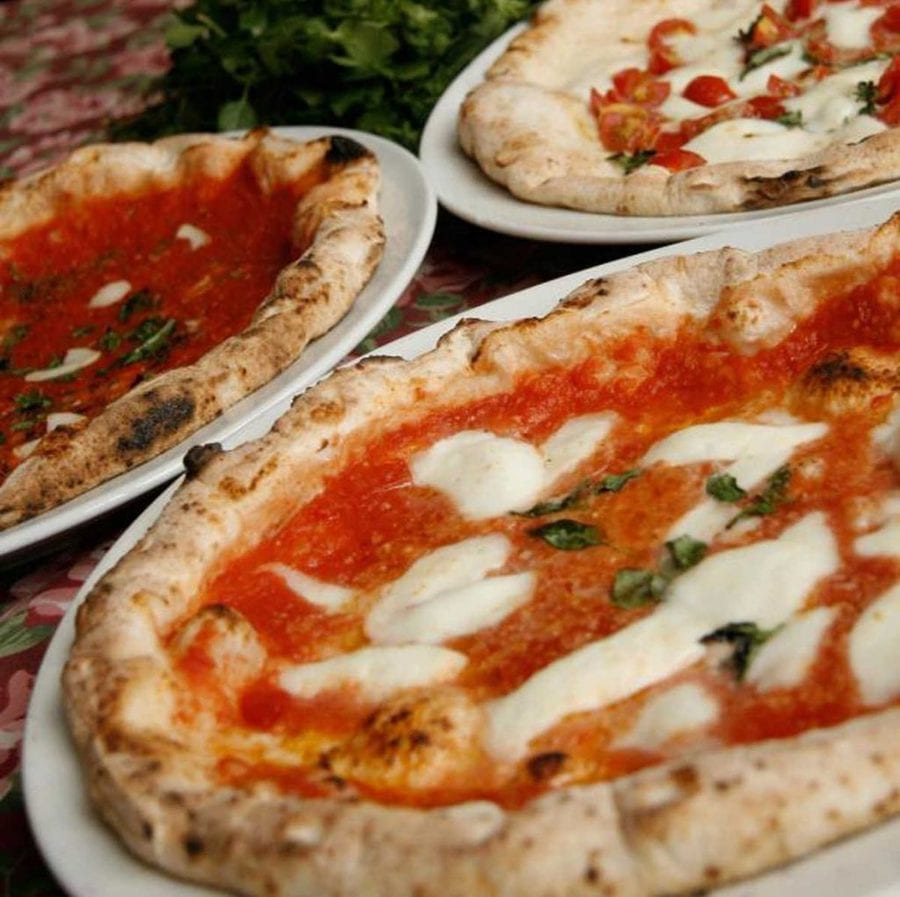 Vinheria Percussi 2 bottiglie
R. Cônego Eugênio Leite, 523 - Pinheiros - St. Paul
+55 1130884920www.percussi.com.br
Average Price: R$ 40
The Percussi family has for decades been the reference point for good Italian food and, over time, has become the ambassador of Italian wine in the city thanks to the continuous work of Lamberto Percussi. Through continuous travels to Italy and numerous contacts with various wine makers, he established a true continuous bridge with Italy. The restaurant is classic, reminiscent of typical big city bourgeois restaurants in Italy. The kitchen is under the command of chef Silvia Percussi, who is deeply inspired by Italian regional recipes. Arancini, gnocchi with pesto, fresh stuffed pasta, salt cod risotto alla Vicentina, and then meat and fish with simple and precise cooking methods. The wine cellar is stocked with old vintages, and wine-related events are among the most anticipated in São Paulo.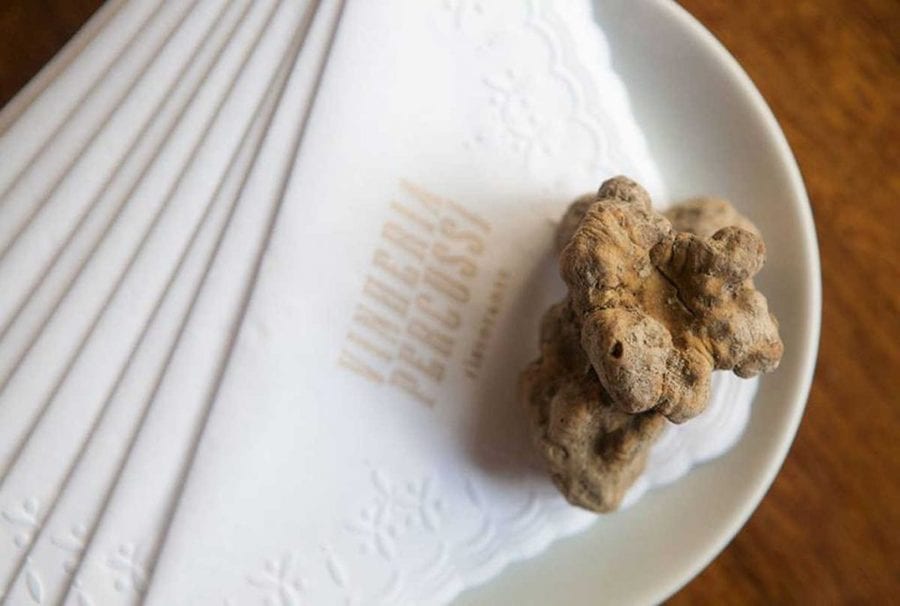 Braz Pizzaria 2 spicchi
Rua Grauna 125, Moema - St. Paul
+55 1155610905www.brazpizzaria.com.br
Average Price: R$ 60
The Braz pizzerias (boasting five addresses in São Paulo alone, plus three in Rio de Janeiro) are part of the country's most important quality dining group: Companhia Tradicional de Comercio, which also includes trattorias, brasseries and cocktail bars. The ingredients used are the best from Italy: Caputo flour and tomato "miracle of San Gennaro" to mention a few. For fresh products the kitchen instead relies on the best market availability, such as the excellent fennel sausage for the pizza "Calabresa especial". There is a classic line of Margheritas, Napoletana pizza, and pizza with anchovies, and a more Brazilian line with seasonings that can appeal to locals. Great cocktails, and good craft beers. There is a small wine list and a fine sangiovese poured by the glass that's made in partnership with the Tuscan Mazzei company.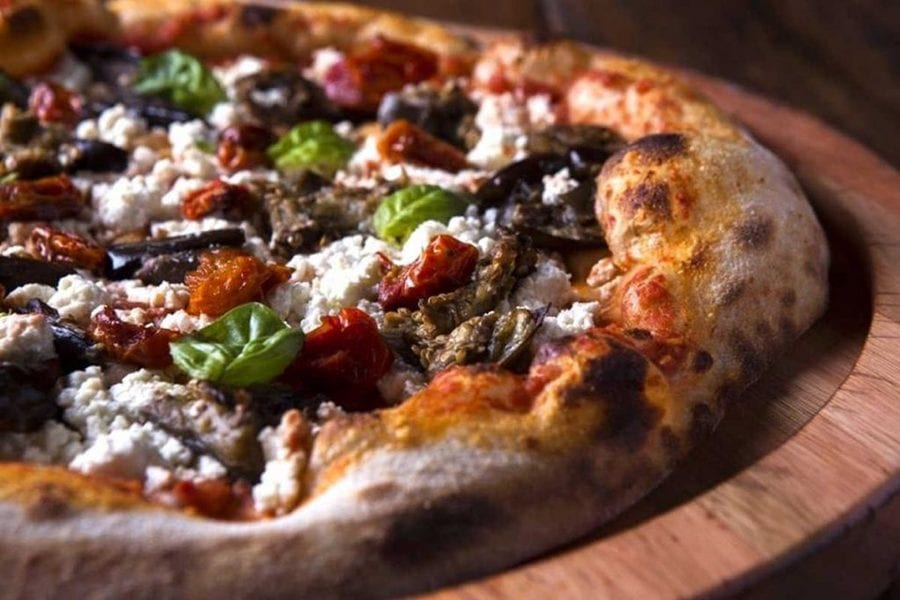 Ristorante Picchi 2 forchette
Rua Oscar Freire 533 - St. Paul
+55 1130655560www.restaurantepicchi.com.br
Average Price: R$ 143
Born in an Italian family Italian, Pierpaolo Picchi started working in the kitchen at a very young age. As soon as possible he left for Europe where he spent time training in various kitchens (just to mention two, think Casa Vissani in Italy and Mugaritz in Spain). Returning to São Paulo, in 2007 he opened his restaurant that over the course of time matured to become today a classic restaurant of contemporary Italian cuisine with some Brazilian influence. Among the starters we appreciated the "cappellini" made with heart of palm, but also the carpaccios of beef and swordfish. The menu features pastas such as spaghetti with cuttlefish ink and shrimp, or rigatoni amatriciana. Among the entrées, try the octopus with polenta, or the baked veal shank. The wine list could be more structured given the quality of the kitchen.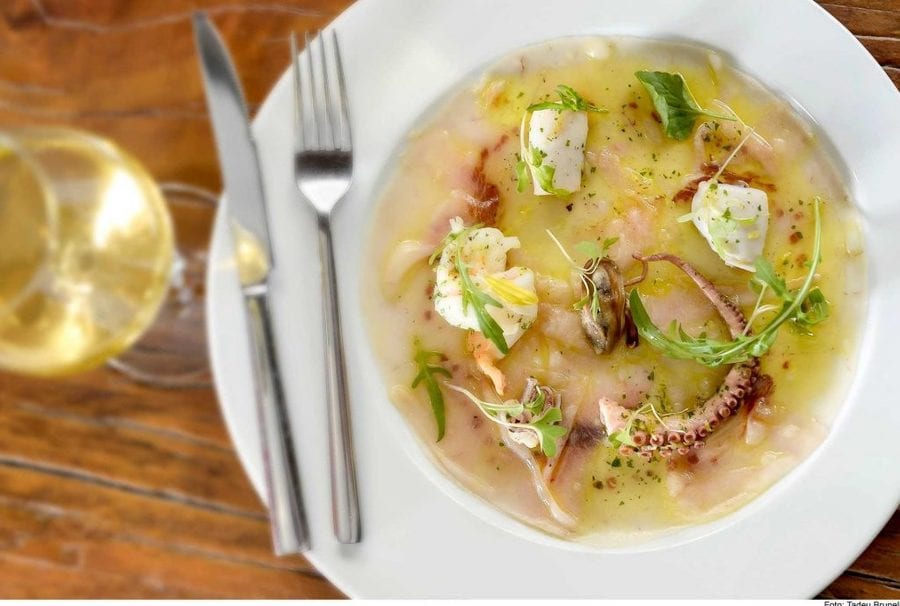 Leggera Pizza Napoletana 3 spicchi
Rua Diana 80 - Perdizes - St. Paul
+55 1138622581www.pizzerialeggera.com.br
Average Price: R$ 50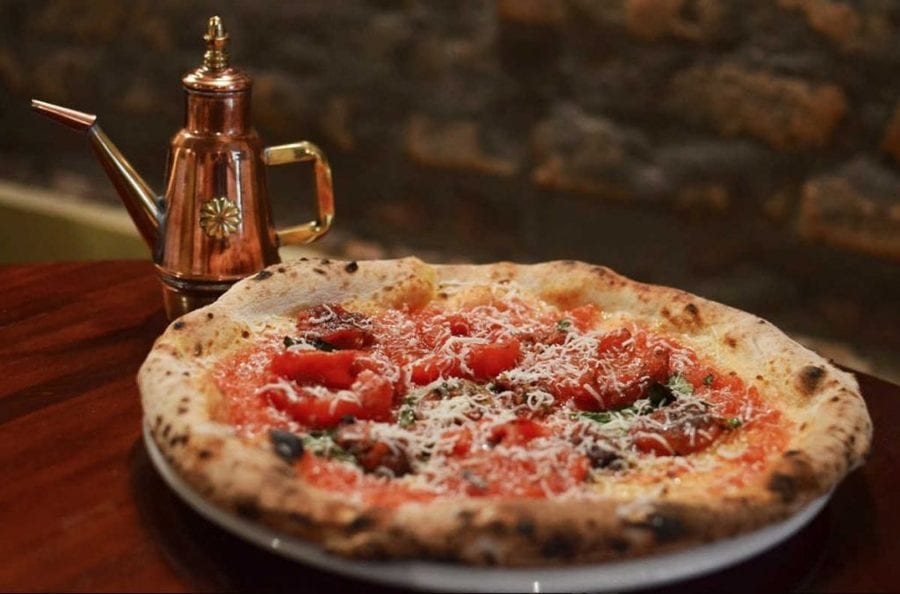 Andrè Guidon creates splendid classic pizzas since 2013 in a small venue that seats only 40 diners in the Perdizes neighbourhood, a hangout for intellectuals and a very casual ambiance. Leggera was founded with the intent of raising the quality bar in a city dining scene that already offers quite a number of fine pizzerias. Care and attention are paid to sourcing quality ingredients, but what makes the pizza at Leggera the best in town is the skill in proofing the dough, the correct amount of toppings and a talented hand at the oven. The pizza marinara is the strongpoint, and the calzones are applaud-worthy. In addition to the classic pies, Andrè's signature pies include the Divina Commedia filled with bufala, smoked provola, basil, parmigiano, spicy sausage and caramelized onion.