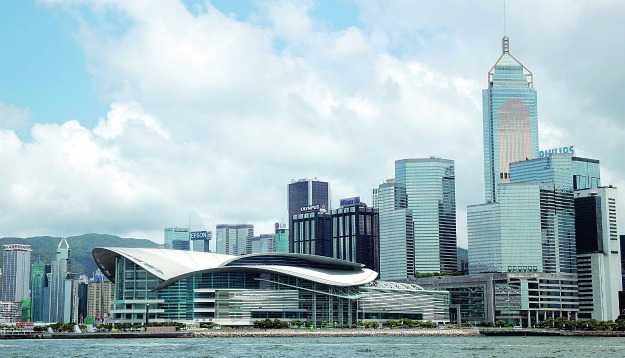 [caption id="attachment_88365" align="alignnone" width=""]http://med.gamberorosso.it/media/2011/10/293189_web.jpeg[/caption]
A city with a history. Gambero Rosso lands in Hong Kong for the second year in a row.
On November 2, 2011, the one-time British colony will be the stage for a gala tasting of Italian wines that have won Tre Bicchieri, that is, achieved the top rating in the guide Vini d'Ital
ia, now twenty-five years old. Five days after the Hong Kong event, the Tre Bicchieri World Tour 2011/2012 moves on to Shanghai, the second stop in an exceptionally dense itinerary.
On the occasion of the two tastings, the first-ever Chinese edition of Vini d'Italia will be presented. This is a particularly happy moment for Italian products on the Asian market. Italian wine exports to China increased 126% in the first five months of 2011 (source: Coldiretti, Italy's largest federation of farmers). The demand for high quality wine is growing, with a significant increase in value. The trend has been developing for years and, according to analysts, China will be the sixth market in the world for wine consumption within 2014.
Only wineries that have produced Tre Bicchieri wines can participate in the Tre Bicchieri World Tour. In order to achieve that status, the wines have to be assigned more than 90 points (out of 100) in blind tastings by experts. These labels are universally recognized as Italy's best of the year.
The festive tasting tables bring together producers, distributors, restaurateurs, opinion leaders and journalists. After Hong Kong and Shanghai, the tour will make three stops in the United States: San Francisco – February 15, New York – February 17, and Chicago – February 21. Then  it will go on to Dusseldorf, in Germany, on March 3. The final stop on the tour will be in Canada, in Montreal. This will be the third year of collaboration with SAQ, the  Québec Alcohol Corporation, the single largest wine-buyer in the world, which assigns to Gambero Rosso the role of certifier of Italian wines authorized for sale on the Canadian market. 
THE NEXT DESTINATIONS
Hong Kong (Wednesday 2nd November 2011)

 Press

 Trade  
Shangai (Monday 7th November 2011)

 Press 

 Trade 

 Participating Wineries Hong Kong – Shangai
October 2011