Visiting Viterbo
A visitor arriving in Viterbo from the south is greeted, from above the battlements of Porta Roman, by Saint Rosa. The adolescent girl lived into the early 13th century, and is worshipped as the city's patron saint. She stars in the only real city festival: 100 men carry a construction dedicated to her – 30 meters high and weighing 5,100 kilos – through the historic center of town. Young Rosa, other than performing a series of magical-folkloric miracles, stopped the advance of Frederick II of Germany, defending the Pope's reign. Frederick, universally known as Stupor Mundi, or Marvel of the World, had his palace adjacent to Viterbo's walls, behind the basilica now dedicated to the saint. Why this anecdote? Because Saint Rosa at the gate is a signal: this is an anti-modern town. Even today, rather than bragging that it hosted an emperor like Frederick II, Viterbo doesn't even bother with a plaque to record the passage of a sovereign who brought a fresh breeze of culture and novelty to Italy. He was ex-communicated for not having armed a crusade as he had promised the Pope.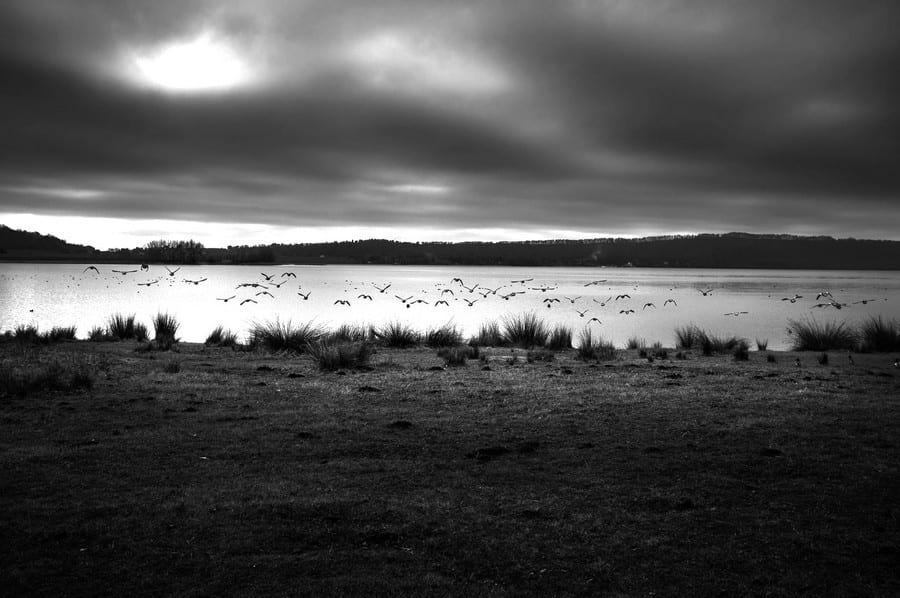 To understand Viterbo's crusade against modernity, a battle it has fought for centuries, it suffices to remember that the notable citizens at the end of the 19th century protested the nearby national railroad line because it disturbed their grazing cows. In the 20th century, they fought to keep the new superhighway, the A1, from coming near Viterbo. That's why the autostrada and the train both touch only Orte, a town near Umbria. They refused to make Tuscia's provincial capital the home of the now-famous Festival dei Due Mondi – and instead, that annual cultural event went to Spoleto.
The University of Tuscia
So is Viterbo a retrograde and obstructive town? Not really. The University of Tuscia, for example, although it has not had much influence on the daily life of the city, has brought many modern approaches through its prestigious Agriculture and Forest Sciences faculties. The zone's farms had always been low key and managed through government subsidies by a short-sighted political class. They are now a terrain in which modern ideas have begun to take hold. Isolation, in fact, looking at the half-full aspect of the glass, has protected the environment and the landscape. A series of young entrepreneurs and agronomists from outside the zone have decided to begin to realize their dreams in Tuscia: small farms, niche crops, respect for nature. They came because they found a positive atmosphere, or because they studied in the university's agriculture department and decided to stay in the area. This trend has grown over the last 10-15 years and has also brought back to the land children of farmers who had gone off in other professional directions and later seen that their own properties offered opportunities.
Le Cose Buone, a prize-winning bakery
An example of this new generation is Renée Abou Jaoudé. An Italo-Lebanese student, she moved from a degree in Forest Sciences to winning a Two Cakes (Due Torte) award in the Gambero Rosso guide to pastry shops, Pasticceri e Pasticcerie 2018. Nevertheless, her prize-winning bakery, Le Cose Buone, is about to close. Renée wants to dedicate herself to research and free-lance work. "I am convinced that there are fabulous products in this zone, and, ever since I started, I resolved to use only local, territorial ingredients. But, even though there was fine production of hazelnuts on our nearby Monti Cimini, I couldn't use that hazelnut paste. The operators, the roasters and peelers who transformed the nuts into paste, managed to ruin this wonderful product. I began to rethink hazelnuts only when Luca Di Piero made me try the products made by his firm in Civita Castellana. They were exceptional. Now I can use hazelnuts from Tuscia again." One of Renée's latest creations is a splendid hazelnut candy.
Organic agriculture
Luca di Piero, in fact, is an example from the generation that took family farms in hand. He now cultivates his family's 27 hectares of nut groves organically, tending them meticulously, studying methods of irrigating and nourishing the trees, choosing quality over quantity. The same approach rules in his vineyards and olive groves – he produces and transform the fruits of the earth in the most conscientious way possible.
Tuscia's agriculture
As a zone for quality agriculture, Tuscia is a fairly recent phenomenon. The part of the province near Rome and Umbria, for years after the Second World War, was monopolized by the ceramics industry. The area around Civita Castellana was one of the major zones for Italian manufacturing of tableware, maiolica tiles and, above all, quality sanitary ware exported around the world. The zone from the slopes of the Cimini mountains towards the Via Flaminia was a working class fortress, with its own independent history, separate from agricultural Viterbo and its service industries. Here, the ceramic industry did for the environment what the narrow cultural and political attitudes had done for the central town itself. The land, the fields, the pastures, the environment and the landscapes shaped by the Cyclopean walls of Faleri (Fabbrica di Roma) and the Treja River (up to Nepi) were left unspoiled. So much so that here – when the financial crisis reduced numbers and businesses – one of the first Organic Districts of Italy was formed. In all there are 3 or 4, but this one on the Via Amerina is the only one that is truly beginning to work right.
From Bolzano to Sardinia and back
To learn about this province, we wanted to hear from those who discovered it as adults and made it their workplace. Carlo Nesler – originally from Bolzano, with a long period spent in Sardinia – is a member of this new group of new-Viterbesi. He has done many jobs in his young life – wine cellarmaster, wineseller, pizzaiolo, carpenter – but above all, he has been a fermenter. Yes, fermentation has always been his passion, so wine and pizza were two of the first practical applications of this interest. His focus soon extended to organic and natural agriculture, especially permaculture. "I wanted to leave Alto Adige, and Sardinia fascinated me. But I realized right away that it was too limited for me. I came back to the mainland and stayed in Rome. I found a little piece of land in Sabina and began making olive oil. The countryside was wonderful, but life a little less so. Agriculture there was mostly a weekend-only matter and in three years I never managed to make friends, not with neighbors or townspeople. Once, though, I was invited to Viterbo to give lessons about fermentation. In that one day I met many people that I felt close to. They invited me to dinner, to stay over. I saw there was the possibility of a network and an exchange between people with similar views and practices, something I couldn't have imagined from Sabina." So Carlo rented a field and a workshop at the gates of Viterbo: vegetables, fruit, permaculture herbs and transformation into miso, oil-preserved and salt-preserved foods, jams and conserves. Within a year it had become a reference point for many young farmers.
Eating in Viterbo's province
Let's also talk about food. You can eat fairly well in Viterbo's province. There's no famous gourmet-favorite place, although there are some really good ones. Tradition is essentially tied to family cucina on one hand, and to the influence of Rome on the other. No food studies exist specifically about Tuscia Viterbese, except for one written by Italo Arieti (who died last year). He gathered together and published the research of years in provincial family homes, Tuscia a Tavola. The dishes that are popular today are different, and mostly they are rural versions of cucina Romana. But there's one dish that is emblematic of this essentially agricultural zone: acquacotta – literally 'cooked water'.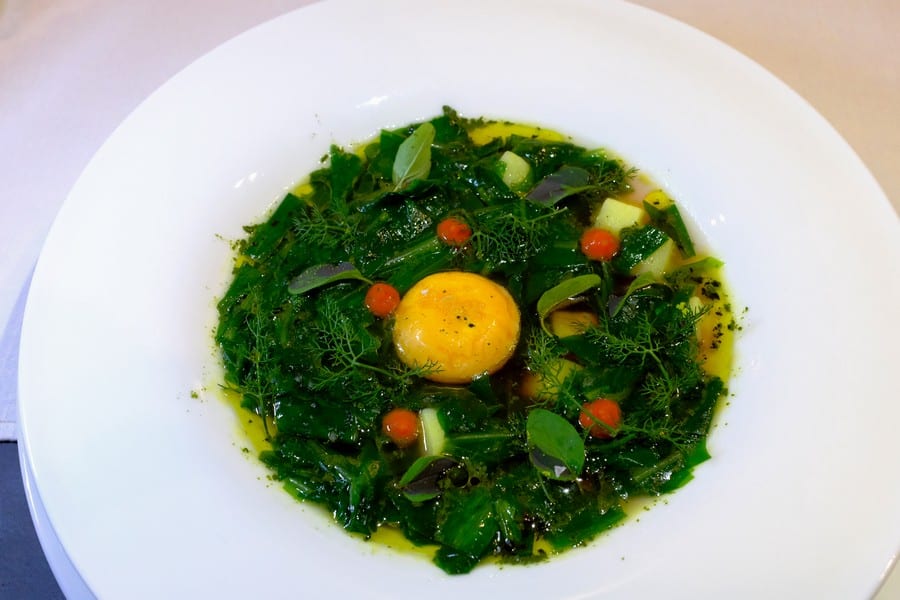 Chef Danilo Ciavattini, who recently opened his restaurant in the heart of Viterbo, returned home after working first at the Enoteca La Torre in the center of his town and then in Rome at Villa Laetitia. He put the dish on his menu as a fixed homage to his territory. Acquacotta is in many ways banal. But, when done to perfection, it has noteworthy complexity, reflecting the season with wild herbs and whatever is abundant in the pantry. It calls for fresh eggs from real free-range chickens, a chunk of salted fish (such as cod or lake fish), a touch of pecorino or blended-milk cheese, a piece of lamb, various types of water cress and greens, beans collected from the last go round in the garden, grape or zucchini sprouts, wild hops, and inevitably a potato, two carrots and an onion. And of course – water. The liquid is left to simmer in a deep pot near the fireplace together with wild herbs. At the end of the day, when the family returns from the fields, the soup is ready. Acquacotta is not codified, it has no recipes. It depends on the day on which it's made. Much of this tradition is obviously lost, but in the mind of every Viterbese, acquacotta summons up ancestral memories.
Viterbese cuisine
If you go to the historic Trattoria dei Tre Re, they offer Viterbese chicken (it's not clear what that is), and very Roman-style dishes, tasty and homemade. But, they are very firm about acquacotta: "The chicory we use is always picked wild. When we serve it on its own, as a side dish, we use a variety that is cultivated, but absolutely not in acquacotta. That's its identity," explains Eleonora Di Ancrea as she takes our orders with a smile on her face. Danilo Ciavattini gives us his modern version of the story: "You have to have wild herbs, the largest number possible. They change with the seasons. In winter, I use wild chicory, fennel flowers and potatoes." A modern touch to this ancient dish is an egg, coagulated at 60°C. "The quality of the chicory is important, otherwise the whole thing doesn't work. I think it's the most representative dish in the Viterbese tradition, together with lombrichelli (a rough handmade pasta from water and flour) and pignattaccia. That's made with all the usually-rejected parts of the young cow …what we call the 'fifth quarter'. I mean hoofs, head, organs, tripe. It cooks for a long time, and is one of the deeply Viterbese dishes. The result is a boiled meat dish, but much tastier. Pignattaccia was invented by the cowhands in the part of Lazio called the Maremma. They took all the offal and discards of the animal, quickly browned them, and then left them to cook all day in the earthenware pot (the pignatta) over the ashes."
Biodynamic farming by Anna Pia Greco
Anna Pia Greco is originally from the Maremma, but lived in Rome. She brings her experience of biodynamic farming with Australian guru, Alex Podolinsky, to the gates of Viterbo, in the countryside of Castel d'Asso. Besides being a vegetable garden, it's also a beautiful Etruscan archeological site. Anna Pia had a farm in Capalbio (near the sea), but decided to move to Viterbo to be near her daughter and three grandchildren. She herself is descended from the scholar who found the key for interpreting the Etruscan language, Mario Gattoni Celli. "There's something that ties me to this land. If you've lived in Rome, you appreciate finding yourself in a town with its own ancient history, like Viterbo. For my grandchildren, it matters that it's quiet, green, and also has a university. I feel renewed here. I see great workers around me. It's wonderful that everyone in the zone interested in biodynamics comes to my house on Wednesdays. It's something I really need." Anna Pia's Fattoria Biodinamica produces yogurt and ricotta, honey and extra-virgin olive oil, jam and conserves. Her daughter, Albertina Marinelli, is aiming to develop an e-commerce platform for the best producers and artisans of the Tuscia region.
Natural agriculture
Gaia Garbarini has followed in Anna Pia's footsteps. She, too, came to Viterbo from Rome, but in her case, the draw was the Università della Tuscia. She too is dedicated to natural agriculture. She raises bees, with about 40 hives, produces honey, and often goes to help Anna Pia at the Fattoria Biodinamica. "I wanted to work with old-growth forests internationally. But after my experiences here in Forest Sciences at the university, I fell in love with this nature. I found it had the charm of the past. It's primitive. I thought that before going abroad, there was work to be done here, too." She found five hectares of land that bordered on the municipalities of Viterbo, Marta and Tuscania, put in beehives and also planted 140 fruit trees of heritage varieties. "They're all typical of central Italy," underlined Gaia. "I also have a hectare for raising edible flowers for restaurants and pastry shops, microgreens and in particular, heritage vegetables. I'm also planning a workshop for transforming material into bio-building materials. I also want to build something that the growers' association has not managed to do – a place for transforming the fruit and vegetables grown by all those who share our agricultural practices. I love the idea that it could be a reference point for many people."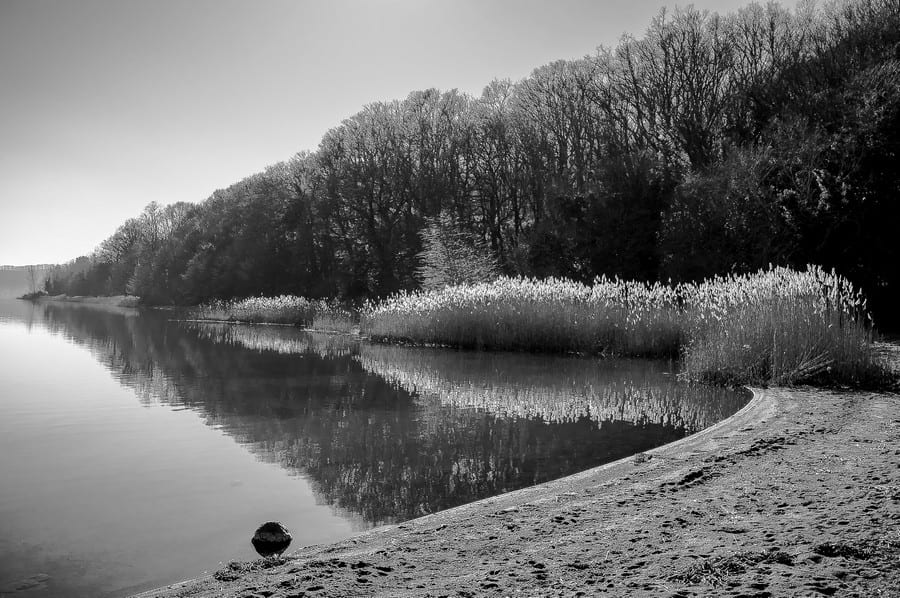 Concept food
After traveling around the world and running a restaurant in the Caribbean, Elisabetta Paonessa and Matteo Carbone decided to stay in Viterbo. The two young people have shown Viterbo what concept food is in their Piadineria Buongusto. "I was a chef, and I traveled a great deal in Italy and abroad," Matteo told us. "When Elisabetta and I came back to Italy, we wanted to go back to the traditional work that my family from the Marche had done, and at the same time, move out of the chaos of Rome. Viterbo was perfect for us. So my family gave me my grandmother's traditional recipe for making piadina – a flat, pita-like bread – and we opened our shop. Four years have passed, and we are more satisfied all the time." In the middle of town, the Piadineria offers three versions of piadina that can be filled to order. "Our ingredients are organic and local, as much as possible," Elisabetta told us. "Many Viterbesi asked us why we chose Viterbo, but we're very content here. And we can find fantastic products. So why not?"
Why Tuscia?
Another answer to the question, 'Why Tuscia?' came from Mary Jane Cryan, an Irish journalist and writer born in the United States who arrived in Italy in 1965 "with a one-way ticket." After working in Moscow for 4 years, 25 years ago she returned to Italy to find a place to live, not in Rome but nearby. She found Vetralla. "It's a fairly sleepy place, but it's still alive. It has lovely nature and countryside. I have a sort of Indiana Jones sensation when I visit the necropolis of Notcia or of Grotta Porcina. It was ideal for me. I began to work and study the art and culture of the zone." She accompanies foreign tourists who want to know Tuscia better. "I learned right away that people who come from the USA or Australia or New Zealand get tired of monuments pretty quickly. They often don't have the background to fully understand them, unless they're specialists." Mary Jane has also written books about Tuscia. "They want storytelling, want to experience daily life, visit supermarkets and family kitchens, trattorias. The visitors from cruise ships docking in Civitavecchia want to enter into the soul of this place. If they go to Rome they see hamburgers and fries, but when they come here, they fall in love with the flavors of the zone, of the stories of the people they meet. At the beginning, local people asked me, amazed, why I decided to live here. But it's here that I met and interviewed Prince Charles. It's where King Gustaf of Sweden came – he was passionate about archeology. Stanislao Poniatowsky, a descendant of the last king of Poland, also came here. His palazzo is still on the Capodimonte Lake. It's not hard to fall in love with this land. Often those of us who arrive from outside see and appreciate things that those who are born here barely notice. In Vetralla, with Susanna Ohtonen and her husband Rudolph Hupperts, we restored the Dipinto palazzo, where we live and organize concerts and performances in the salons and secret gardens of what used to be the romantic Palazzo Piatti. Now, following our example, another historic palazzo is being restored. It took someone from outside to show the way. We, who are foreigners but love this land, try to do it every day."
Words by Stefano Polacchi
Photography by Guido Landucci