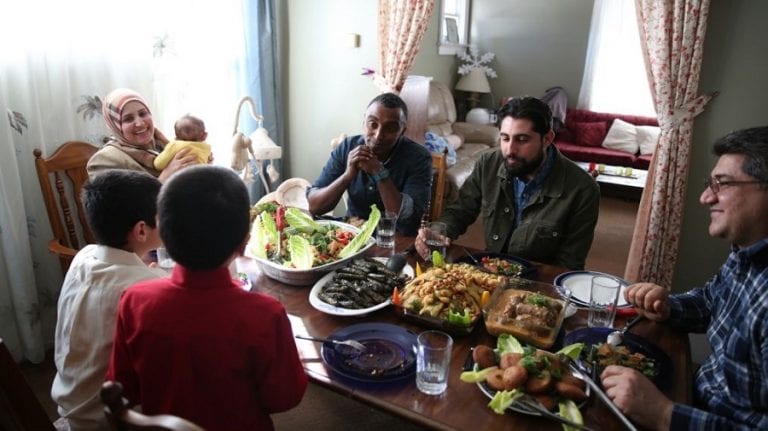 The show was strongly advocated by Eater, the American online magazine dedicated to gastronomy, and PBS, US non-profit public broadcasting company, which sheds light on the diversity in cooking, traditions of immigrants in America, under the guidance of chef Marcus Samuelsson.
The TV show
It's difficult these days to comment on a television show whose main topic is immigration, the culture of the populations that arrived in a new land to change their lives, turning a page and ensure a better future. A very current, complicared and delicate theme, especially in Italy, after the unfortunate and recent news related to the government that recently and painstakingly took seat. It's precisely at this critical moment, however, that in the United States a new TV series launched. The show has already stirred criticism in the press and viewership. No Passport Required is the show created by Eater, site specialized in food and cooking, and PBS public broadcasting company, aired for the first time on 10 July. The protagonists and women and men immigrants who present specialties of their gastronomic traditions, some ancient, authentic, with strong identity, others the result of a series of different contaminations that gave rise to a particular kitchen, with the complicity of American chef Marcus Samelsson of Red Rooster in Harlem, New York
The project
The hour-long episodes focus each on a single community of immigrants in a particular city: Middle Eastern gastronomy in Detroit and Dearborn, Vietnamese cuisine in New Orleans, Mexican food in Chicago, Inan-Guyanese in Queens, Haitian in Miami and Ethiopian cookiery tradition in Washington DC. One hour helps us to find out how much and to what extent a group of immigrants influenced the area that today the community calls home. The project developed over the course of two years, launched just after the July 4th celebrations, as Eater's authors stated on their website: "July 4th is a day when many of us are questioning their feelings towards the country. If we combine the many recent debates on the subject of immigration, it's easy to understand that this moment proves to be conducive to presenting the new show". The show aims to investigate different cultures but very deeply intertwined with that of the United States. "Every week, the public has the opportunity to learn something new about local communities, and understand how members of the second and third generation hold on to a sense of familiarity with their host country". A unique opportunity to observe the strength of gastronomic traditions "and their evolution". Since a culinary culture is not only made of recipes and meals, "but of artists, entrepreneurs, musicians, historians", characters presented during the course of the show.
The host
A complex journey, guided with empathy and heart by Samuelsson, who in each episode stops to exchange a few words with the protagonists of each community, recognizing in their part of his life (he too is immigrant, of Ethiopian origin, albeit in different times, and economic and social conditions). An itinerary around the States to eradicate clichés and demolish, one by one, all the stereotypes that have been built over the years, through an intimate, sincere, open and sensitive reading of other traditions. Without a real political style, but only with the authentic curiosity of rediscovering a world that has always existed but that has remained in a dusty, forgotten corner for a long time. The show opens deep respect of those who have made food their reason for living and know that in the kitchens of the various countries, behind spicy aromas and intense flavors, there is more than just a simple recipe.
by Michela Becchi
translated by Eleonora Baldwin