The chef's guide
There are more and more guides - paper, online, on apps or virtual platforms - to find their way around the intricate and fascinating world of Italian restaurants. Haute cuisine, trattorias, street food, bars, bistros, wine bars with cuisine, pubs: whatever the destination, Italian cities boast a broad series of destinations, many of which (but not all!) tasty and original, established venues or new places that have already begun to conquer the palate of local gourmands. And Gambero Rosso knows this well, having collected for the past 28 years in the Ristoranti d'Italia (as well as city manuals such as Roma and Milano) the best Italian dining destinations. Places carefully selected by industry professionals who, armed with pen (and fork), continue to tour the country in search of the tastiest tables. You're familiar with our favourites, but where do the chefs go to eat? "Where Chefs Eat" is a best-seller that has found how to best capture the attention of the public with chef's choices. We decided to take inspiration from the project for this column, but rather browsing the chef's travel journals to see where they eat during their (rare) days off? Here's what Gianfranco Pascucci (Pascucci al Porticciolo, Fiumicino), Mauro Uliassi (Uliassi, Senigallia) and Sandro Serva (La Trota, Rivodutri) had to say.
Gianfranco Pascucci: memories & cuisine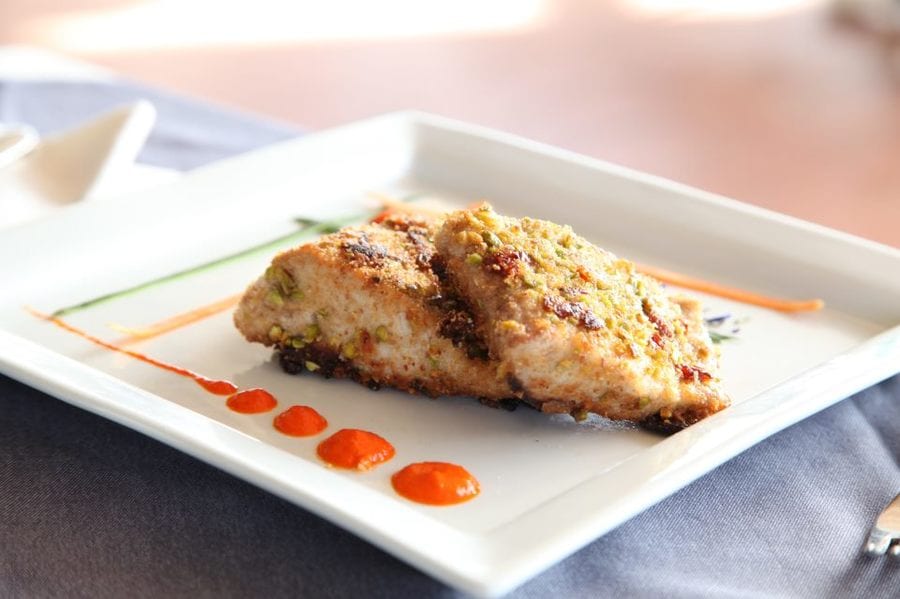 In his "iodine outskirts," as he likes to define it, Gianfranco Pascucci trasforms all the best the sea has to offer. During his free time, however, the chef looks for the flavours of his childhood, fishing through his memories. "For a meal at the beach I always go to La Baia in Fregene", workplace of Benny Gili. The place attracts fans in any season, with new dishes, great classics of the sea, intriguing recipes and flavors able to satisfy everyone's palate, and a wine list boasting Champagne and sublime wines. A place dear to the chef, "as a boy I worked there. Benny and I grew up together: he's a friend, even before a colleague, whom I deeply respect. La Baia is a must". A place where most of chefs, insiders, journalists and critics go to dine in flipflops and T-shirts.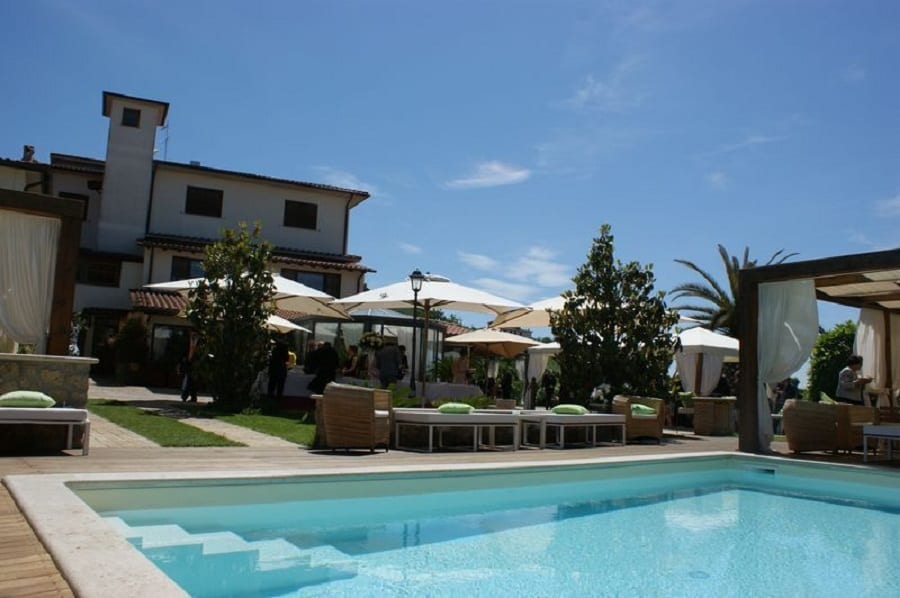 Always in Lazio, but in the countryside, is another place rich with memories: "My grandmother is from Magliano Sabina, in the province of Rieti. Returning there is always a pleasure, especially for a lunch at Ristorante degli Angeli," the Marciani family restaurant has always been a point of reference throughout the Sabina area, a tasty and succulent local cuisine, with homemade pasta and game recipes. With an adjacent shop, originally a street-front refreshment area. "There's a family environment that is like home for me. And it will always be that" in addition to being "the ideal place to relax." The traditional restaurant does is meticulous in its search of quality ingredients, and among the few in Italy to have made extra virgin olive oil its strong point, with a selection of labels of first choice from all over Italy.
Mauro Uliassi: the bond with territory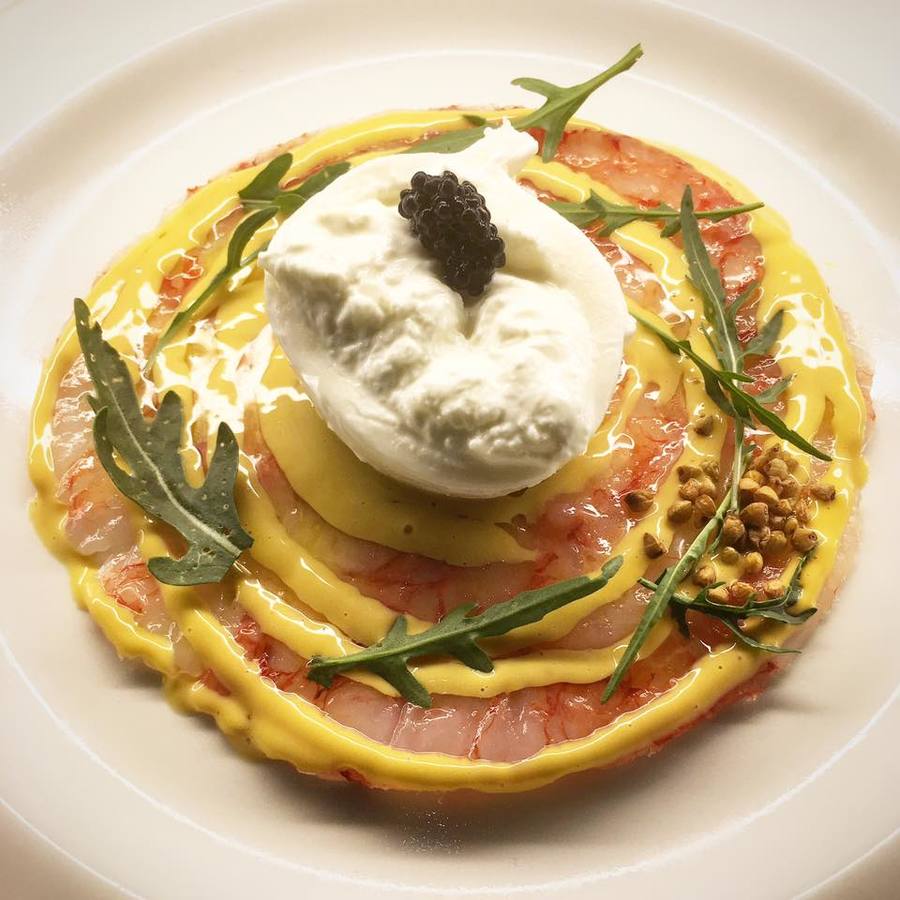 Overlooking the sea, in a strategic position close to the beach, Mauro Uliassi's restaurant is a carefully designed place, and including the cuisine - of great character - to the dining room coordinated to perfection by a solid and cohesive team. The evocative and always stimulating menu combines land and sea, with predominance of the latter, interpreted in a way that will amaze even the most demanding palates. The chef prefers relaxing on his beloved coast when he wants to enjoy a little 'tranquility: "A day off? I have not had one of those in a while," jokes Uliassi, with his usual light-hearted tone. "When I can eat out, I like to go to Nana Piccolo Bistrò", a restaurant whose attention to detail offers a cuisine influenced by French and Spanish memories of Michele Gilebbi, along with Marche ingredients and traditions. "This is a restaurant that I know well, and that I go to whenever I can".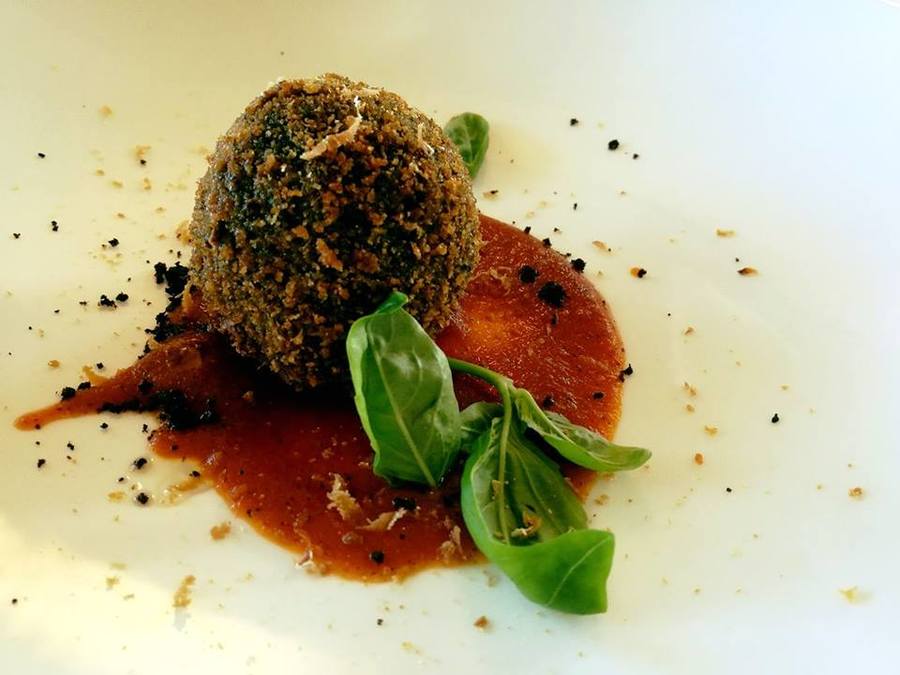 Also, Sepia by Niko, Niko Pizzimenti's local restaurant. The chef is Sicilian by birth but now of the Marches of adoption. He continues to grow refining his techniques and the ability to build a balance between flavours, while his brother Mattia selects the best national and foreign labels and assists work in the front of the house.
Sandro Serva: between Marches and Sabina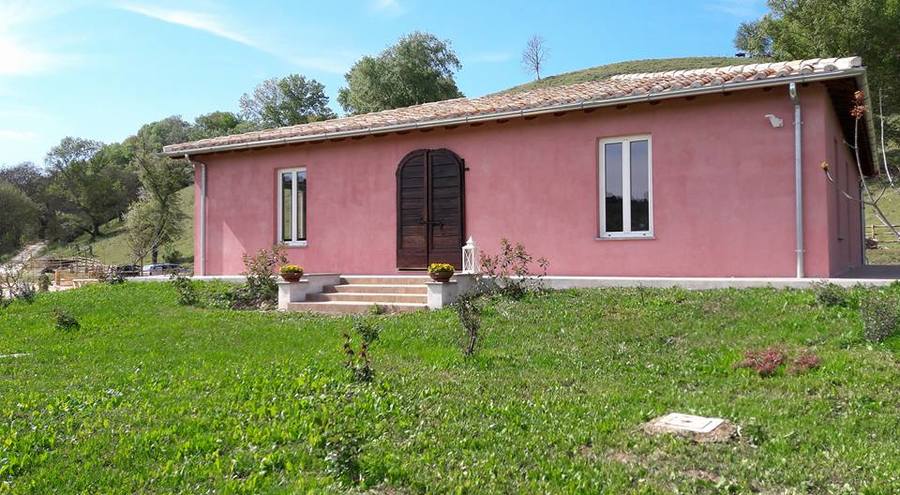 Back to Sabina, this time interviewing two highly skilled professionals, two brothers who have chosen to focus on elegant cuisine of great value using only local ingredients, starting from freshwater fish. The Serva brothers, of La Trota are Sandro (chef) and Maurizio, Maitre D. Sandro shares with us their favourite places: "Here in the area, we greatly appreciate Il Giardino Segreto, in Tarano," a farm with their own cattle breeding and a high quality restaurant, that serves traditional dishes with an intense taste and more fanciful proposals with contemporary style. Dishes are created using their own farm-grown ingredients, from meat to vegetables, grown with love in the family vegetable garden. "The ideal place to take a break from the accelerated pace of this job".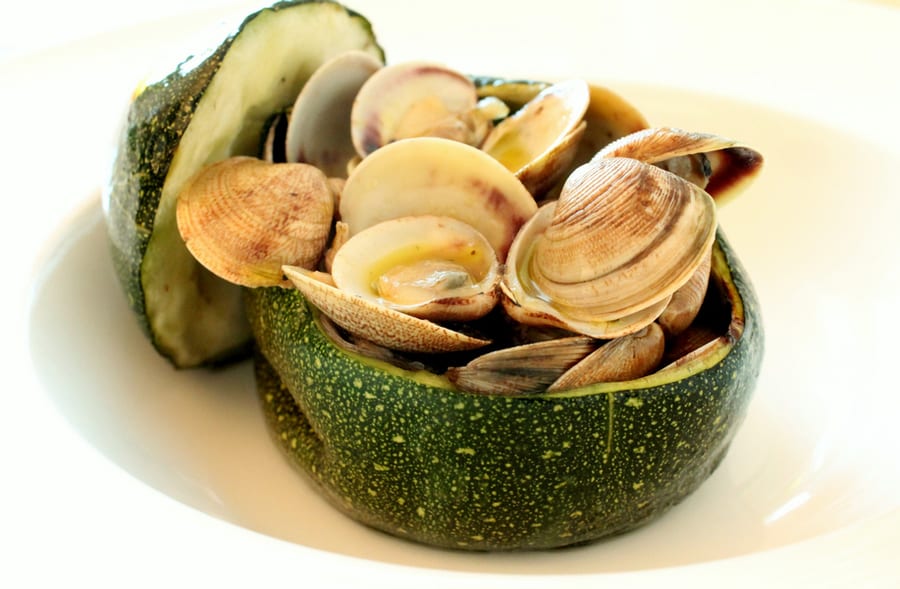 The two brothers, who have been living and working in the Lazio countryside for a lifetime, often also go to the beach, for an escape from everyday life, and to inhale the scent of the sea. The beaches are again those of the Marche, but not the same as Uliassi, rather in Civitanova Marche, in the province of Macerata, in the exclusive Chalet Galileo. The name could be misleading, but the place actually serves quality seafood. The cuisine is based on the daily catch, with a menu that varies continuously based on the availability of the ingredients, masterfully cooked by Maria Rosa, who creates elegant dishes that bring out the best of every single ingredient. "Unfortunately we do not have much time to go on vacation. But when we do it, we have no doubts about the choice: Galileo is our place".
by Michela Becchi
translated by Eleonora Baldwin
ADDRESSES
Chalet Galileo – Civitanova Marche (MC) – viale Quattro Novembre, 20 - 0733817656 - www.ristorantegalileo.it/
Il Giardino Segreto – Tarano (RI) - Sr sabina 657 km - 3298762471 - www.facebook.com/IlgiardinosegretoTarano/
La Baia - Fregene - via Silvi Marina, 1 - 0666561647 - www.labaiadifregene.it/
Nana Piccolo Bistrò - Senigallia (AN) – via Giosuè Carducci, 19 - 07164999 - www.nanapiccolobistro.it/
Ristorante degli Angeli – Magliano Sabina (RI) – località Madonna degli Angeli - 074491377 - www.ristorantedegliangeli.it
Sepia by Niko – Senigallia (AN) – Piazza del Duca, 11 - 3384485682 – www.bynikocucina.it/
THE CHEFS
Pascucci al Porticciolo – Fiumicino (RM) – viale Traiano, 85 - 0665029204 - pascuccialporticciolo.com/
Uliassi – Senigallia (AN) - Banchina di Levante, 6 - 07165463 - www.uliassi.it/
La Trota – Rivodutri (RI) - via S. Susanna, 33 - 0746685078 - www.latrota.com/latrotafull/home.html