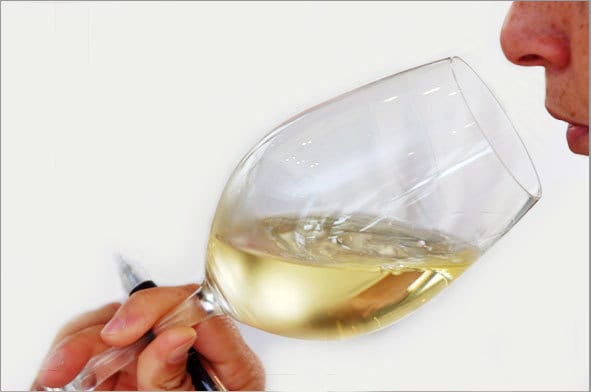 [caption id="attachment_88057" align="alignnone" width=""]http://med.gamberorosso.it/media/2008/12/210459_web.jpeg[/caption]
South Korea is a growing market of well-informed wine drinkers. Its varied cuisine pairs easily with many Italian labels
p class="MsoNormal">This year the Gambero Rosso Top Italian Wines Roadshow travels to Seoul for the first time. South Korea is an interesting market for Italian wine.
The 14th economy in the world and a full member of the G20, South Korea is a developed nation with a future that promises sustained growth and per capita income close to Italy's. Great admirers of Italy and everything Italian, in recent years, Koreans have fallen in love with our country's food and wine, and in Seoul alone there are over 700 Italian restaurants.
Koreans appreciate Italian cuisine because it is based on simple procedures, is easy to reproduce at home, and has beneficial effects on health (a central concern in all of eastern Asia). Moreover, our cucina is often associated with Italian fashion and luxury.
Italian wine is an essential link in this value chain. Korean consumers interested in wine are well-informed and exigent. They are attentive to varieties, zones, varietal types, production philosophies and vinification methods. They are familiar with international grapes but are equally comfortable with our indigenous varieties. Many Koreans have no problem distinguishing between a nebbiolo and a negroamaro, an Umbrian Sagrantino and a Sicilian Nero d'Avola. They prefer the great reds, but are becoming more interested in whites. Where sparkling wines are concerned, they tend to choose Champagne, but it would not be difficult to change their minds and introduce them to our spumante, our creamy Franciacorta, our best Prosecco. Thanks to its moderate alcohol content and its versatility, moscato is already a popular product, but it should be joined by other types of sweet wine. Furthermore, Korean cooking is so varied and complete that it offers opportunities for impeccable pairings with every kind of wine.
The hot spiciness of many Korean dishes could make them suitable for our soft, structured whites, perhaps those that are semi-aromatic.
Koreans tend to choose their wines thoughtfully. Price matters, but when they want something special, they turn with confidence to Italian labels. Italian wine not only offers the consumer a top-quality product, but above all, it stands for a unique culture, a marvelous land, a travel plan (or the memory of a trip), a door to an artistic and human adventure unmatched in the world. It is also an undeniable status symbol for the buyer.  
Today the position of Italian wine in Korea is remarkably high, but it can achieve more. According to the most recent ICE data, in 2010, our product claimed about 17% of the market, following France (31%) and Chile (21.5%). Nevertheless, the increment, when compared to the previous year, was much more robust than that of other countries (+8.6% over 2009), which indicates a growing interest on the part of Korean consumers, and therefore the potential for more marked growth.
In this sense, the agreement for Free Trade between the European Union and Korea that recently came into effect is a positive element to exploit rapidly in the face of European competition, French above all, but also Spanish. The reduction of custom duties (from 15% to 0) means that the cost of a bottle of Italian wine on the shelves of Korean wine bars or restaurants is less than in the past, and can attract new buyers.
This is the moment to seize the opportunities that a modern and dynamic country offers Italian entrepreneurs. Koreans are sophisticated and knowledgeable about food and wine. They love Italy and its culture. From this perspective, the best labels from our vineyards will have a chance to show themselves as true ambassadors from our country. 
Sergio Mercuri, 
Italian Ambassador to Seoul
October 2011