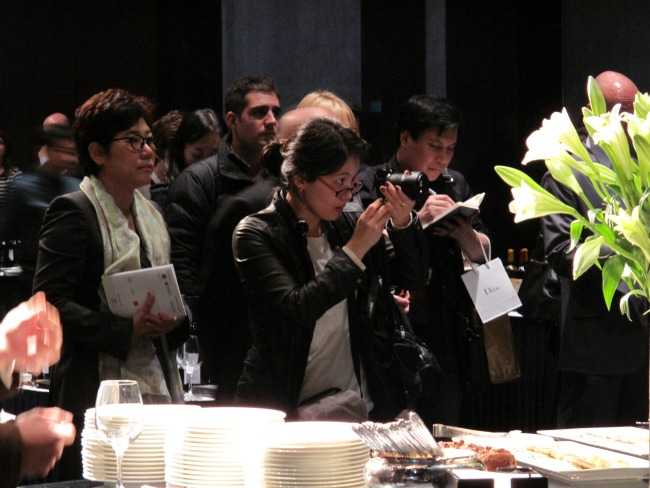 [caption id="attachment_88576" align="alignnone" width=""]http://med.gamberorosso.it/media/2011/11/297495_web.jpeg[/caption]
"Gambero Rosso is definitely the leading Italian Food & Wine Media Group. A most powerful gastronomic empire that includes cookbooks, a magazine and a professional cooking school. As far as wine is concerned, Gambero Rosso can be easily labeled as a trend-setter". According to Matteo Romitelli, First Secretary of the
Italian ambassador in Seoul, Gambero Rosso is a trustworthy source. "It's the first time that the Gambero Rosso Top Italian Wines Roadshow travels to Korea – he said during the press conference in Seoul-. Even before China and Japan, Korea has been chosen and targeted by the magazine and the producers themselves as the country to look at, the country under the spotlight. This is a wonderful occasion to taste some of the most remarkable, some of the most amazing wines produced in Italy".
Those wines presented in Seoul for the Road Show, are top-valued and ranked indisputably amongst the finest. In fact, Romitelli appreciated the events so far that he suggested to title it as follows: Everything you always wanted to know about Italian wine – But were afraid to ask. "Yes – he said- because you are not only going to get into a marvelous tasting experience, but many of you will have the chance to talk directly to the producers".
Romitelli also highlighted the chance to do some serious business as well. "Korean importers and distributors are kindly requested to approach Italian producers and wineries in order to find the way to make a deal. We strongly look forward to that, and we hope that you'll be successful in this effort, which will be beneficial both to Italy and Korea".
Looking at the market, despite the economic crisis, it is not a bad time for Italian wine in Korea. Today the position of Italian wine in Korea is remarkably high, but it can achieve more. According to the most recent data of the Italian Trade Commission, in 2010 our product claimed about 17% of the market, following France (31%) and Chile (21.5%). Nevertheless, the increment when compared to the previous year, was much more robust than that of other countries (+8.6% over 2009). That indicates a growing interest on the part of Korean consumers, and therefore a strong potential for more marked growth. 
In this sense, the Free Trade agreement between the European Union and Korea is a positive element to exploit rapidly in the face of European competition. 
The reduction of custom duties (from 15% to 0) means that the cost of a bottle of Italian wine on the shelves of Korean wine bars or restaurants is less than in the past, and can attract new buyers.
Michela Di Carlo
09/11/2011